Who says copier care is difficult? Maybe you just don't get it very well. Through proper maintenance, the copier can function optimally in the long run. For that, here are some tips on copier maintenance that you can easily do. But before that, you should know the tips for choosing a quality copier.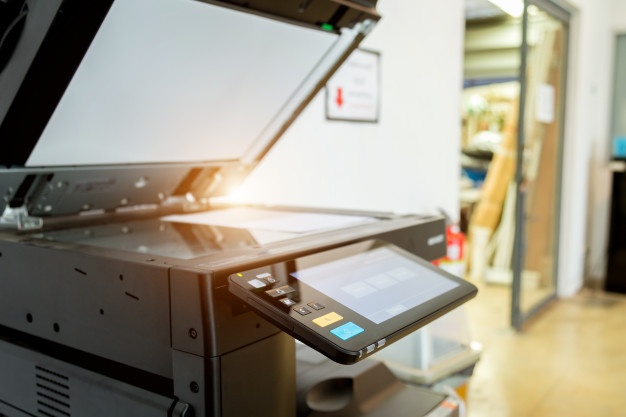 1. Clean the Outside of the Machine
The first step you can take to maintain a copier is to regularly clean the outside. Use a cloth with a soft surface to remove dirt and dust. Make sure you keep the copier away from small objects such as paper clips or staple contents that can easily fit into the copier and cause it to malfunction.
2. Avoid Using Thick Sized Paper
The next way to care for a copier is to avoid using thick paper. This is because the drum surface of the copier is at risk of damage due to the side of the paper that is too thick. Therefore, it is recommended that you always use thin paper that is at least 70 grams in size for photocopying. In addition, for large documents, you should photocopy little by little
3. Keep The Drum And Glass Area Clean
Basically, the maintenance method for this copier is easy. You are only asked to be careful to ensure cleanliness, including the drum and the glass area. To clean the surface of the drum, use alcohol and wipe it carefully so that it doesn't scratch. Meanwhile, for the glass area, both platen glass and mirror, can be cleaned using a wet cloth.
4. Check Regist Roll Condition Periodically
One more important copier care method to do. Check the condition of the registration roll periodically or at least twice a day. Some types of copiers have a regist roll area that is prone to dust or even blackening over time. For that, make sure you clean it regularly using a dry cloth so that the print results are still of good quality. Remember, a damaged regist roll will make the paper easy to catch.
5. Do not let the paper stuck
A copier that does not work normally will make the paper stick or it is also called a paper jam condition. If you experience this problem, don't panic just yet. Paper jams will cause an indicator to appear on the copier's screen. There you can find out where the paper stops. Pick up the pertinent paper immediately so as not to damage the quality of your copier.
6. Use Quality Ink According to Machine Type
No less important, you also have to use quality ink according to the type of copier itself. The reason is, the use of less good quality ink will result in minimal print quality and affect the longevity of the copier. To find out the appropriate type of quality ink, you can consult with a copier seller or ink supplier.
For more information about Multifunctional Photocopier Malaysia, please visit  https://www.psos.com.my