Nintendo Switch OLED is the latest version of Nintendo's popular hybrid console, which boasts a larger and brighter OLED screen. With the new OLED display, players can now enjoy their favorite games with vivid colors and deeper blacks, making their gaming experience more immersive than ever before. However, as with any electronic device, the Switch OLED is not immune to scratches, dust, and other forms of damage. That's why it's essential to invest in a high-quality case to protect your Switch OLED and extend its lifespan.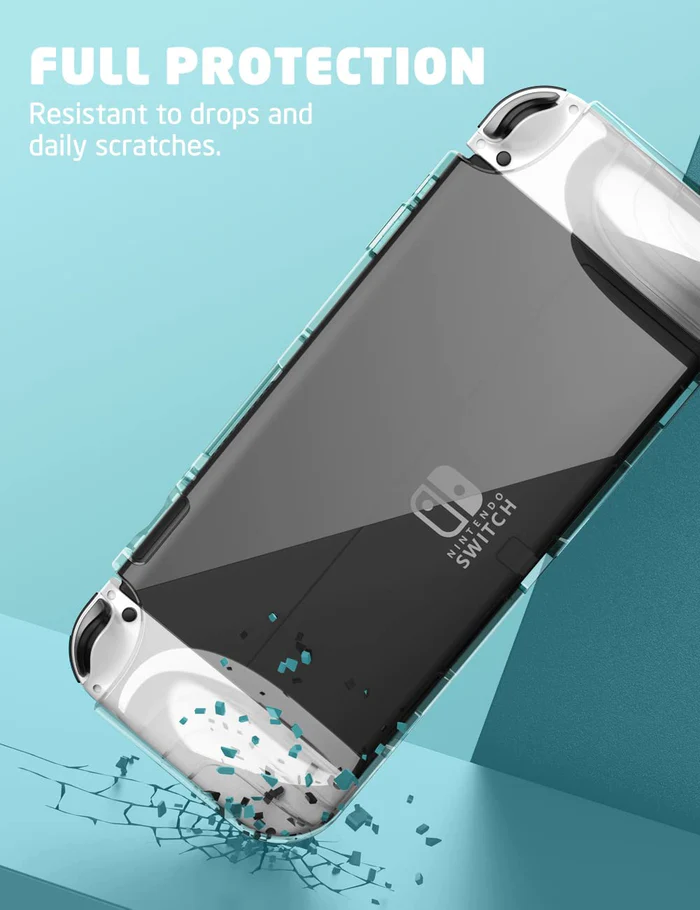 At our company, we have developed a new case specifically designed for the Nintendo Switch OLED. Our case is made of durable and shock-resistant materials that provide the best protection against drops, bumps, and scratches. We understand that the Switch OLED is a premium console, and we've made sure that our case lives up to the same standard of quality.
One of the standout features of our case is its precise fit. The case is custom-molded to fit the Switch OLED perfectly, ensuring that every port, button, and feature is easily accessible without obstruction. This means that you can enjoy all the benefits of the OLED display without having to remove the case.
Our case also features a soft microfiber lining that helps prevent scratches on the surface of the Switch OLED. The microfiber lining is gentle on the screen and other surfaces, making it safe to use with your Switch OLED.
We understand that gamers take their consoles on the go, and that's why we've designed our case to be portable and easy to carry. The case is compact and lightweight, making it easy to slip into a backpack or travel bag. The case also features a convenient carrying handle, allowing you to carry your Switch OLED with ease.
Another great feature of our case is its ample storage space. The case features a large storage compartment that can hold up to eight game cartridges. This means that you can take your favorite games with you wherever you go, without having to worry about losing or misplacing them.
In addition to the storage compartment, the case also features a mesh pocket that can be used to store cables, chargers, or other accessories. The mesh pocket is secure and easy to access, allowing you to keep all your Switch OLED accessories organized and within reach.
One of the biggest advantages of our case is that it provides protection against dust and other environmental elements. The case's hard shell and microfiber lining protects your Switch OLED from dust, dirt, and other debris that can accumulate over time. This means that your Switch OLED will remain clean and dust-free, ensuring that it operates at peak performance for years to come.
We understand that gamers love to personalize their consoles, and that's why we've made our case available in several different colors. Whether you prefer classic black, bright red, or vibrant blue, we have a case color that will suit your style.
Lastly, our case is easy to clean and maintain. The hard shell and microfiber lining are both easy to wipe down with a damp cloth, ensuring that your case always looks clean and new.
In conclusion, our new case is the best protection you can get for your Nintendo Switch OLED. With its durable construction, precise fit, ample storage space, and dust protection, our case is the perfect accessory for any Switch OLED owner. Whether you're a casual gamer or a dedicated enthusiast, our case will ensure that your Switch OLED stays in top condition for years to come. So why wait? Invest in our new case today and enjoy the ultimate protection for your Nintendo Switch OLED!
For more information about Nintendo Switch OLED Case Malaysia, please visit https://asonemobile.com.my/