Use information to find out which iMac model you have, and its position in your iMac history.
Mac provides several tools to help you identify it. The simplest way of Regarding This Mac, can be obtained by selecting About This Mac from the Apple menu () in the upper left corner of the screen. Another way is with the System Information app. Learn how to use these tools to identify a Mac.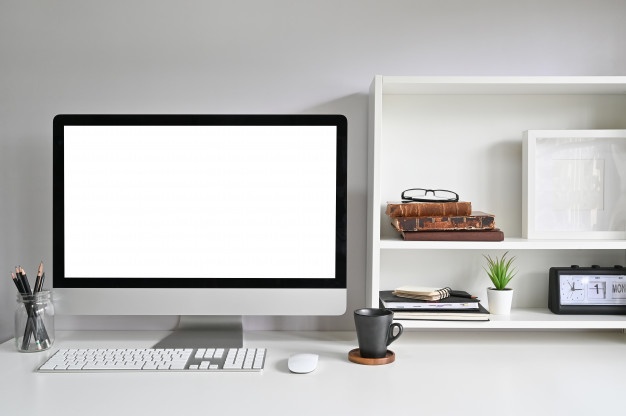 If Mac is not in your range or Mac doesn't start, use the following solutions instead:
Look at the serial number printed at the bottom of the Mac, near the regulatory mark. This serial number is also on the original packaging, next to the bar code label. You can then enter the serial number on the Protection Check page to find out the device model.

The original packaging might also say the Apple component number, for example MMQA2xx / A ("xx" is a different variable depending on the country or region). You can match the Apple part number to the list below to find out your computer model.
List of iMac models
The iMac model is organized by year of release, starting with the most recent. Click the name of the model to see detailed technical specifications.
2019
iMac (Retina 5K, 27 inches, 2019)
Model Identifier: iMac19,1
Component Number: MRQYxx / A, MRR0xx / A, MRR1xx / A
Technical Specifications: iMac (Retina 5K, 27 inches, 2019)
1.iMac (4K Retina, 21.5 inches, 2019)
Model Identifier: iMac19,2
Component Number: MRT3xx / A, MRT4xx / A
Technical Specifications: iMac (4K Retina, 21.5 inches, 2019)
2017
1.iMac (Retina 5K, 27 inches, 2017)
Model Identifier: iMac18,3
Component Number: MNE92xx / A, MNEA2xx / A, MNED2xx / A
Technical Specifications: iMac (5K Retina, 27 inches, 2017)
2.iMac (Retina 4K, 21.5 inches, 2017)
Model Identifier: iMac18,2
Component Number: MNDY2xx / A, MNE02xx / A
Technical Specifications: iMac (4K Retina, 21.5 inches, 2017)
3. iMac (21.5 inches, 2017)
Model Identifier: iMac18,1
Component Number: MMQA2xx / A
Technical Specifications: iMac (21.5 inches, 2017)
2015
1.iMac (Retina 5K, 27 inches, End of 2015)
Model Identifier: iMac17,1
Component Number: MK462xx / A, MK472xx / A, MK482xx / A
Technical Specifications: iMac (Retina 5K, 27 inches, 2015)
2. iMac (4K Retina, 21.5 inches, End of 2015)
Model Identifier: iMac16,2
Component Number: MK452xx / A
Technical Specifications: iMac (4K Retina, 21.5 inches, End of 2015)

3. iMac (21.5 inches, End of 2015)
Model Identifier: iMac16,1
Component Number: MK142xx / A, MK442xx / A
Technical Specifications: iMac (21.5 inches, End of 2015)
4. iMac (5K Retina, 27 inches, Mid-2015)
Model Identifier: iMac15.1
Component Number: MF885xx / A
Technical Specifications: iMac (5K Retina, 27 inches, Mid-2015)
2014

1. iMac (Retina 5K, 27 inches, End of 2014)
Model Identifier: iMac15,1
Component Number: MF886xx / A
Technical Specifications: iMac (Retina 5K, 27 inches, End of 2014)
2. iMac (21.5 inches, Mid-2014)
Model Identifier: iMac14,4
Component Number: MF883xx / A, MG022xx / A
Technical Specifications: iMac (21.5 inches, Mid-2014)
2013
1. iMac (27 inches, End of 2013)
Model Identifier: iMac14.2
Component Number: ME086xx / A, ME088xx / A
Technical Specifications: iMac (27 inches, End of 2013)
2. iMac (21.5 inches, End of 2013)
Model Identifier: iMac14,1
Component Number: ME086xx / A, ME087xx / A
Technical Specifications: iMac (21.5 inches, End of 2013)
2012
1. iMac (27 inches, End of 2012)
Model Identifier: iMac13,2
Component Number: MD095xx / A, MD096xx / A
Technical Specifications: iMac (27 inches, End of 2012)
2. iMac (21.5 inches, End of 2012)
Model Identifier: iMac13,1
Component Number: MD093xx / A, MD094xx / A
Technical Specifications: iMac (21.5 inches, End of 2012)
2011
1.  iMac (27 inches, Mid 2011)
Model Identifier: iMac12,2
Component Number: MC813xx / A, MC814xx / A
The latest compatible operating system: macOS High Sierra 10.13.6
Technical Specifications: iMac (27 inches, Mid 2011)
2. iMac (21.5 inches, Mid 2011)
Model Identifier: iMac12,1
Component Number: MC309xx / A, MC812xx / A
The latest compatible operating system: macOS High Sierra 10.13.6
Technical Specifications: iMac (21.5 inches, Mid 2011)
2010
1. iMac (27 inches, Mid 2010)
Model Identifier: iMac11,3
Component Number: MC510xx / A, MC511xx / A
The latest compatible operating system: macOS High Sierra 10.13.6
Technical Specifications: iMac (27 inches, Mid 2010)
2. iMac (21.5 inches, Mid 2010)
Model Identifier: iMac11,2
Component Number: MC508xx / A, MC509xx / A
The latest compatible operating system: macOS High Sierra 10.13.6
Technical Specifications: iMac (21.5 inches, Mid 2010)
For more information about iMac Repair Malaysia, please visit https://www.idevicefix.com/