It goes without saying that SEO is a never-ending effort. It does not happen quickly, and you may not see any benefits from your SEO efforts for months. Keeping up with the frequent changes in search engine algorithms has become a difficult undertaking for many organizations. The topic of "Is SEO dead?" is frequently asked in internet marketing circles, but the answer is emphatically NO!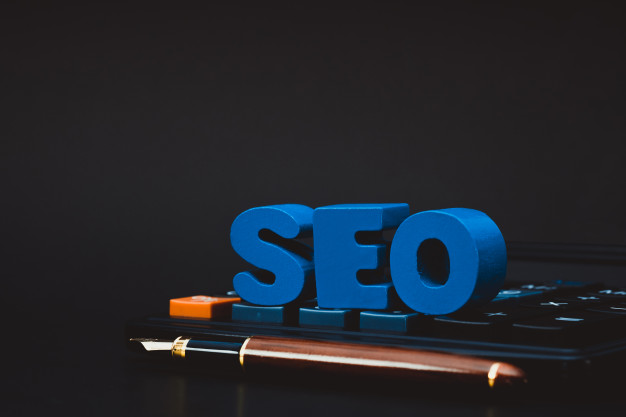 So, what exactly is the deal with SEO? Those who are still in the SEO business are aware that it is evolving at a quick pace. Yes, Google has made some changes in recent weeks that have thrown the SEO industry for a loop. However, this is not to suggest that SEO has died as a result of these developments.
Although SEO as a whole has not gone, many techniques have. If you continue to use obsolete techniques, the only results you will see are poor ranks and possibly fines in the future. We take a look at some of the most widely utilised yet outmoded methods.
Considering a full-fledged link-building approach
Link building is still quite essential and, in certain situations, can mean the difference between ranking well and not ranking at all. Where you focus your link-building efforts now differs from where it was ten years ago. The old-school strategy of attempting to obtain as many links as possible from other sites with keyword anchor text that matches yours is no longer successful. Furthermore, spamming your links in random digital directories no longer has the desired effect.
It is still possible to develop ties, but it is necessary to do high-quality outreach. You must first create a decent blog article or other piece of content before reaching out to possible link partners with an idea that is mutually advantageous to both of you. If they agree, the aim is to collaborate and develop something where your site provides value while theirs advertises their brand. As a consequence, you may rank well in search engines without violating Google's standards.
Overemphasis on a single keyword
While the material created now is considerably different from that published a few decades ago, SEO guidelines remain highly applicable to digital marketing. You should consider what people are looking for when they come across your site since if you don't have the information they're looking for, it's conceivable that they'll go on and discover something else instead of arriving on yours. This may be accomplished by examining the keywords that people use while seeking for answers in your area or sector. It may also be beneficial to ask some of your customers what phrases they used during searches linked to your product or service so that you know where to place emphasis inside each article to ensure that readers who click through land precisely where they desire.
Obsession with the number one position
Given the competition, search engine optimization can be challenging, but worrying over the top place can keep you awake at night. The ideal strategy is to prioritise quality over quantity. This can help you boost your SEO and raise the visibility of your website. Ads, highlighted snippets, and inquiry bubbles frequently appear before the first organic listing in today's search results. As a result, being first in a search engine does not guarantee that your site will be buried behind a slew of others.
Consumers anticipate and demand that the information they seek be available on only one or two pages of their search results page. This implies that your content is more likely to score well if it answers these questions as clearly and efficiently as possible.
Finding out which keywords people use while searching for the answer you provide may help you decide where to put focus in your article so that customers find exactly what they are looking for.
concentrating on search engines rather than on individuals
If you're concentrating on search engines rather than people, you're obviously doing something wrong. You must remember that people will be clicking on your material, and if they do not find it useful or fascinating, there is a risk they may not visit your website again in the future. You should concentrate on what draws people to your site, learn about what interests them, experiment with new perspectives for articles, and keep an eye on how visitors engage with their experience on the site so you know when something isn't working properly.
Creating an abundance of web pages and blog articles
One example of an unsuccessful SEO approach is producing a large number of pages and articles on your website in the expectation that they would be ranked higher by search engines. This may have been a beneficial technique in the past, but most of those tactics are now obsolete, and there is no assurance they will work for future Google or other key search engine rankings.
Creating fresh material should always be a continuous process, rather than something you do once and then abandon. If this is the case for you, spend some time today to review which posts were popular with your readership by looking at which ones had the most shares, likes, comments, or views from individuals who found your site through social media channels such as Facebook or Twitter. You can also examine if any links to these articles were posted back to them.
For more information about SEO Malaysia , please visit https://www.nuweb.com.my/