Photocopy Digital MultiFunction with RICOH brand, intends to offer Digital Photocopy Machine MultiFunction RICOH Aficio Series. The advantages of the machine are as follows: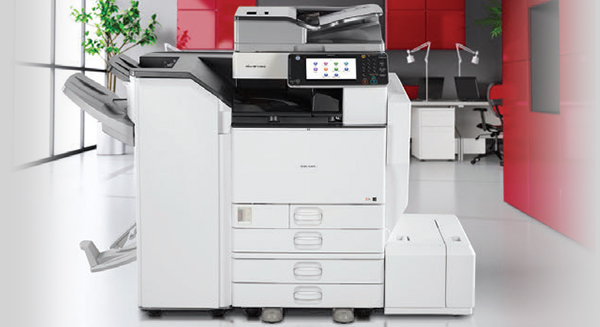 Documents are produced with Twin Laser Beam technology which requires only one Scanning document process for any number of copy results. (Scan Once to Copy Many)
It can also serve as a Printer that can be operated directly from the computer either Single Print or Network Printing. It can also serve as a Scanner that can scan documents with a resolution of 600dpi and can be sent to the address of the intended E-mail or to the Folder on the User's Computer. (Scan to E-Mail / Scan to Folder)
Can print front back automatically.
Helps in performing duplicate copy processes that can sort documents automatically.
Equipped with hard drives that can store forms that are routinely used (Example: Leave Form, External Service Letter, Price List, etc.) that can be printed every time you want to use so as to minimize paper use.
Equipped with a Password or User Code that can control the use of a copier, printer & scanner or fax.
For more information about RICOH Aficio Malaysia, please visit https://www.psos.com.my/